Investor Relations
Top Message
To our shareholders and investors,
Business Results for 2Qof FY2016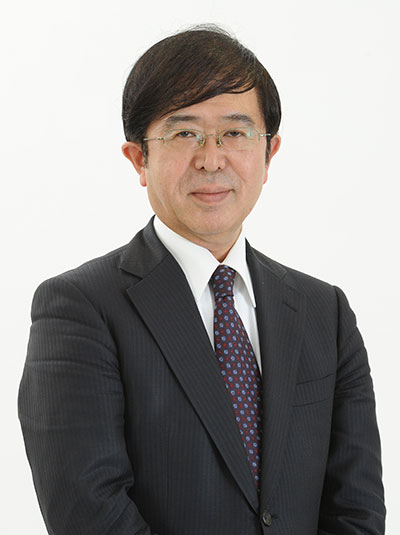 We would like to express our sincere gratitude to all shareholders and investors for their continued warm support and encouragement of the Honyaku Center Group.
In the second quarter of fiscal 2016, the Group posted net sales of 4.97 billion yen (up 16.5% year-on-year), with operating income of 341 million yen (up 154.1%) and ordinary income of 355 million yen (up 179.6%). Net income attributable to the parent's shareholders was 226 million yen (up 267.5%). Earnings in the core translation business rose steadily, and sales revenue increased sharply in the convention business due to the operation of conferences, including major international conferences, which contributed to the Group's profitability. This resulted in record high second quarter business results.
Business Results Forecast for FY2016
The Group projects that net sales for fiscal 2016 will be 9.95 billion yen (up 8.4% year-on-year), with operating income of 720 million yen (up 34.6%) and ordinary income of 720 million yen (up 34.7%). Net income attributable to the parent's shareholders is expected to be 465 million yen (up 8.0%). Thus, we have again upwardly revised the forecast for fiscal 2016 from that announced in the first quarter. With regard to net income, we had earlier projected a decrease, citing the lack of gains on sales of investment securities that were booked in the previous fiscal year. However, on October 27 we were able to announce an upward revision to our net income forecast to show an overall increase. (please click here for details).
Slowdowns in the economies of emerging Asian countries, such as China, as well as further appreciation of the yen have affected the profitability of Japanese companies. These factors, along with the fallout from Brexit, have created an environment of uncertainty for Japan's future economic prospects. Against the backdrop of this economic environment, we will strive to meet our customers' needs using our high-level expertise, the Company's strength, to ensure orders received and further increase profitability.
Third Mid-term Management Plan (for fiscal 2015 to 2017)
The Group, under the Third Mid-term Management Plan with the fiscal year ending March 2018 as the final year, will implement the strategy for specializing each business fields to meet diverse and highly advanced customer needs as well as expand market share.
For the fiscal year ending March 2018, our targets are net sales of 11 billion yen, operating income of 750 million yen. As for management indicators, we aim to achieve an operating income margin of 8% by increasing sales and improving profitability and return on equity (ROE) of 10% or more by enhancing capital efficiency in the medium to long term.
We sincerely hope that you have gained an understanding of the Group's businesses and corporate principles, and we humbly ask for your continued support and encouragement going forward.